Top 10 Gifts to get a College Graduate 2018 - Men
With graduation season quickly approaching you may be wondering what to get your son or friend as a gift for their celebratory day. I am here to help you narrow down your search and help you send off the young lads into the professional world. Here is a list of the top ten things to get a university and college graduate, and you can trust me on this because I am one!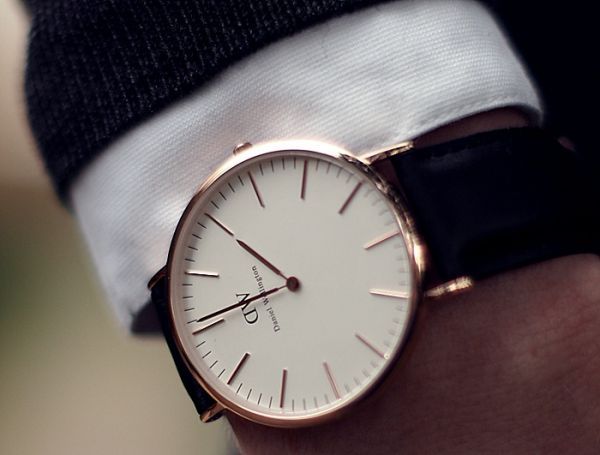 When entering into the professional world punctuality is essential. The gift of a watch is always looked highly upon and is often an item that is cherished for many years, in some cases generations. The Daniel Wellington company has a great selection of watches that are extremely stylish and professional looking. Be sure to check out Daniel Wellingtons page to see more styles.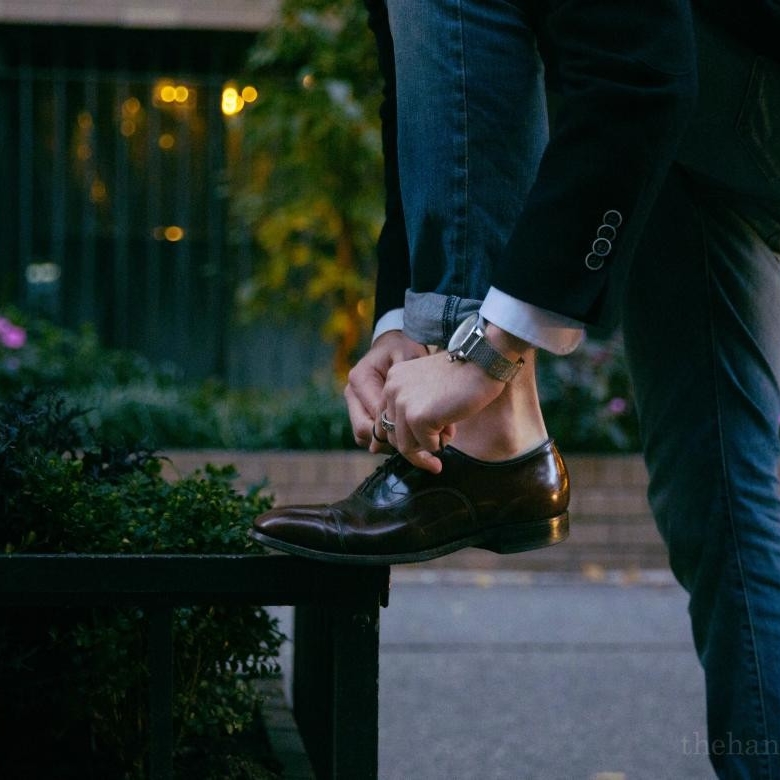 Balmoral Oxford Dark- The Black Leather Oxford
Help your son step into the business world with class by setting him up with a classic pair of black leather oxford's. This is a tradition style shoe that has been popular for generations. Head over to Gentleman's Gazette's site to learn all about the different styles of Oxfords and the best places to purchase them.
Ralph Lauren Commuter Bag
Commuting can be awful. Help make your graduates future a little bit easier by giving him the gift of stylish organization. This Leather bag will pass the test of time, and do it while looking professional. You can find this item on Macy's website along with the other stylish work bags they have to offer.
Tailored Suit or Sports Jacket
Lets face it, the hoodies and graphic t's that you watch your son prance around in all day are not going to cut it anymore. You and I both know he needs to look more mature if he is going to be successful in his endeavors. A tailored suit by RW&CO is a great start towards looking more mature and professional. They have a wide selection of styles and fits at an affordable price. You can view some of these styles by going to the RW&CO website.
Dividere's Dual Chambered Flask
Every working man needs a hip flask right? Help the newly graduated sip his favorite spirits with this high quality stainless steel flask. Dividere Stainless offers an innovative feature on their flask that is new to the scene. The flasks unique top allows its user to be able to switch between two types of liquor on the fly. Simply twist the top and enjoy one side, twist again for the other, then one more twist to allow both sides to pour at the same time. Visit Dividere Stainless to check out their designs which include a selection of stainless steel and leather bound flasks.
Subscription boxes are becoming more and more popular. They are so diverse in what types of boxes you can order that almost anyone can find one that they would enjoy. A great company to checkout that carries many different styles of boxes, including outdoors men kits and grooming kits for $35.00 a month, is The Kinderbox. If you are looking to set up your graduate with a subscription box that will ensure he has a great meal every once in a while be sure too look at what The Carnivore Club has to offer. For a $50.00 a month subscription you can literally have cooking kits with delitious meets shipped right to his door.
Jesus turned water into wine, Fizzics turns bottled beer into draft beer. You can help the newly graduated celebrate his future success with Fizzics Waytap. What Fizzics Waytap allows you to do is take any bottled beer and convert it into a draft style beer. Waytap uses micro foam technology to leverages fluid dynamics and sound. Start by putting your bottle in the machine, pull the handle forward to pour the beer under pressure maintaining the carbonation. Then once you push the handle backwards you begin the "sonication process." This applies sound waves which control the process of converting the beer's natural carbonation into an ideal micro-foam. This enhances the beers aroma, flavor, mouth feel, as well as the look. Check out Fizzics Waytap's website to see demonstrations of the technology.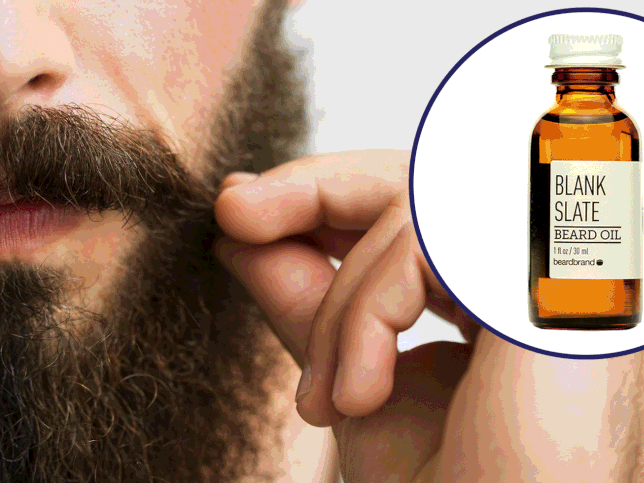 What was once a gag gift has since turned into a monthly purchase for a considerable amount of bearded men. Beard oils help stimulate overall health and growth of facial hair, all while conditioning skin and reliving the dreaded "beard itch." Beard oil is relatively cheep and common. To find out what the best brands are for beard oil head over to The Nutritional source.
The graduate has become a man so it is now time for him to start shaving like one. A straight razor makes a great gift for any manly man, and offers the cleanest of shaves. The Bison Straight Razor is hands down one of the best razors on the market, and yes the price reflects this fact. Check out Royal shave to see the price of this incredible razor and decide for yourself if the graduate is worth it.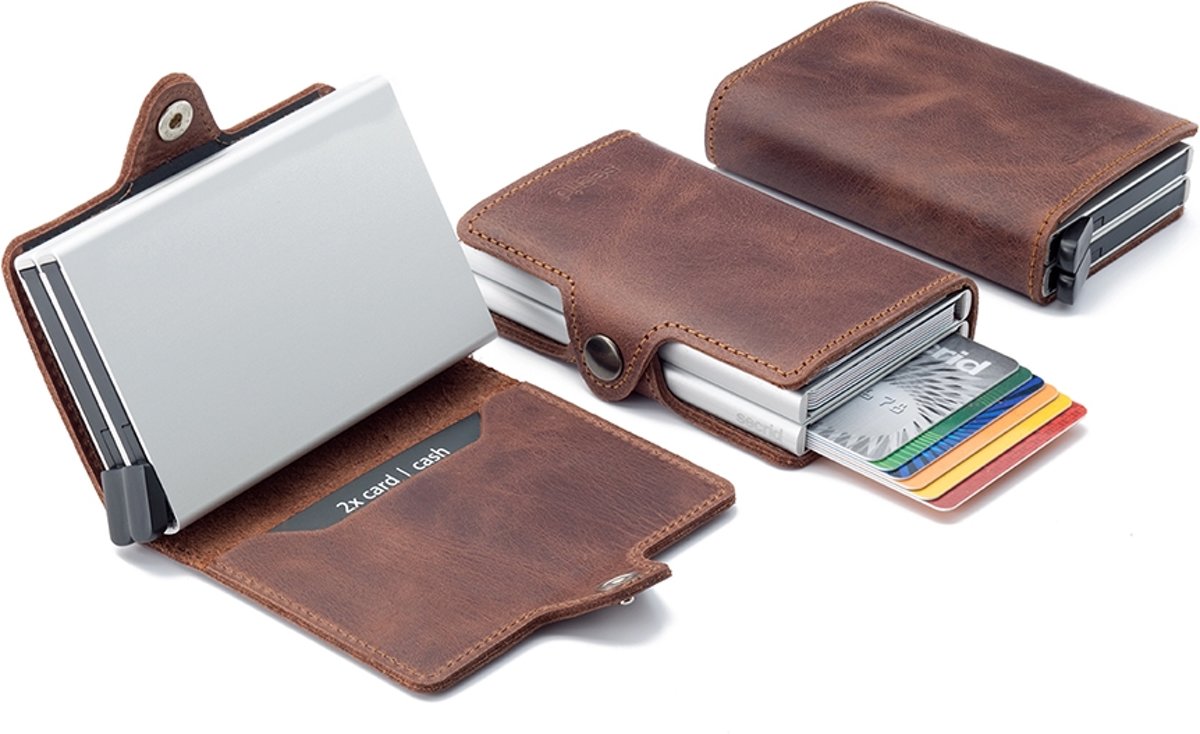 This uniquely styled, luxurious wallet helps protect your cards from unwanted RFID and NFC communication. Made of genuine leather this wallet adds a fresh style along with a new innovative feature. Simply slide the bottom button and have your cards pop up at the top. To check out this technology and all the styles offered hop on over to Secrid's page